12. Juli – 15. Juli 2018
PGA TOUR:

John Deere Classic
Jul 12 – 15, 2018, TPC Deere Run, Silvis, IL
Purse: $5,800,000 FedExCup Points: 500
Titelverteidiger: Bryson DeChambeau ($1,008,000) musste wegen Schulterproblem in Runde 1 aufgeben.
Embed from Getty Images
Der 25-jährige Amerikaner
Michael Kim
gewinnt mit acht Schlägen Vorsprung seinen ersten PGATOUR Titel und präsentiert die Trophäe nach der Finalrunde der John Deere Classic im TPC Deere Run am 15. July 2018 in Silvis, Illinois. (Photo by Streeter Lecka/Getty Images)
Resultat:
1
Michael Kim
(USA/-27//63/64/64/66//257) $ 1,044,000
T2 Francesco Molinari (ITA), Joel Dahmen (USA), Sam Ryder (USA) und Bronson Burgoon (USA) alle -19//265 $ 382,800

MISSED CUT Stephan JÄGER (GER/-1//69/72//141)
Schlussrunde der John Deere Classic
Embed video
©
by
PGATOUR
Leaderboard der FedExCup-Wertung
World Golf Ranking
EUROPEAN TOUR:
ABERDEEN STANDARD INVESTMENTS SCOTTISH OPEN
Jul 12 – 15, 2018, Gullane GC, Gullane, East Lothian, Scotland
Purse: $7,000,000
Brandon Stone
gewinnt die Scottish Open 2018 mit vier Schlägen auf Eddie Pepperell. Bester Deutscher Marcel Siem auf Rang T14.
Resultat:
1
STONE, Brandon
(RSA/-20//70/64/66/60//260) $ 1,166,664
2 PEPPERELL, Eddie (ENG/-16//67/63/70/64//264) $ 777,770
T3 LIST, Luke (USA), IMMELMAN, Trevor (RSA) und DANTORP, Jens (SWE) alle -15//265 $ 361,667

T14 Marcel SIEM (GER/-12//66/67/65/70//268)
MISSED CUT Martin KAYMER (GER/-1//69/70//139)
MISSED CUT Maximilian KIEFFER (GER/+8//71/77//148)

MISSED CUT Matthias SCHWAB (GER/Par//67/73//140)

Externe Videos: Highlights, Preview, News, Interviews, usw. ↵
Highlights Schlussrunde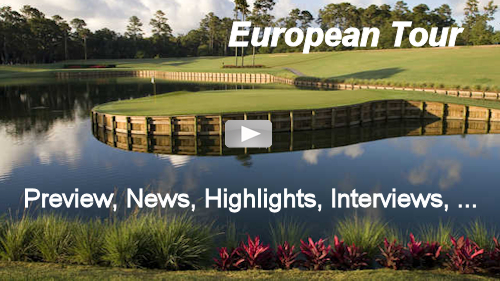 Externe Videos
©
by
European Tour
. Du verlässt die Golfswing4You Page.
Leaderboard der Race to Dubai-Wertung (RTD)
World Golf Ranking
LPGA TOUR:

Marathon Classic presented by Owens Corning and O-I
Jul 12 – 15, 2018, Highland Meadows Golf Club, Sylvania, OH
Purse: $1,600,000
Race to the CME Globe: 500 Points
Embed from Getty Images
Nach einem Playoff Loch erringt die Thailänderin
Thidapa Suwannapura
ihren ersten LPGA Tour Sieg bei der Marathon Classic und präsentiert den Pokal im Highland Meadows Golf Club in Sylvania, Ohio. (Photo by Scott W. Grau/Icon Sportswire via Getty Images)
Resultat:
1
Thidapa Suwannapura
(THA/-14//65/69/71/65//270) $240,000.00
2 Brittany Lincicome (USA/-14//68/68/67/67//270) $149,262.00
3 Brooke M. Henderson (CAN/-13//67/66/69/69//271) $108,279.00

MISSED CUT Sophia POPOV (GER/+1//71/72//143)
MISSED CUT Leticia RAS-ANDERICA (GER/+4//75/71//146)
Externe Videos: Highlights, Preview, Features, Interviews, …
↵
Highlights der Finalrunde 2018 Marathon Lpga-Classic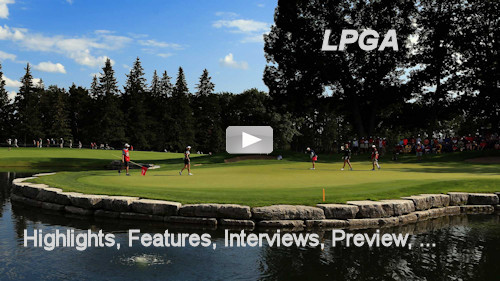 Externe videos
©
by
LPGA
. Du verlässt die Golfswing4you Page!
Leaderboard der Race to CME-Wertung