21.Juni – 24.Juni 2018
PGA TOUR:

Travelers Championship
Jun 21 – 24 , 2018, TPC River Highlands, Cromwell, CT
Purse: $7,000,000 FedExCup Points: 500
Nach einer schlechten Startrunde mit 70, aber 63/67/63 in Folge gewinnt
Bubba Watson
die Travelers Championship 2018 zum dritten Mal. Alex Cejka mit feinem Rang T33.
Resultat:
1
Bubba Watson
(USA/-17//70/63/67/63//263)
T2 Stewart Cink (USA), Beau Hossler (USA) J.B. Holmes (USA) und Paul Casey (ENG) alle -14//266

T33 Alex CEJKA (GER/-7//67/71/70/65//273)
MISSED CUT: Xander SCHAUFFELE (USA/GER/E//67/73//140)
Bubba Watson's Highlights in der Finalrunde der Travelers Championship.
Embed video
©
by
PGATOUR
Leaderboard der FedExCup-Wertung
World Golf Ranking
EUROPEAN TOUR:
BMW International Open
Jun 21 – Jun 24, 2018, Golf Club Gut Laerchenhof, Pulheim, Germany
Purse: €2,000,000
MATT WALLACE
gewinnt seinen dritten European Tour Sieg beim 39. Antreten, sein erster bei der BMW International Open. Nur einen Schlag dahinter Martin Kaymer als bester Deutscher (T2), bester Österreicher Matthias Schwab auf Rang T40. Auch gute Platzierungen von M. Kieffer und N. Von Dellingshausen.
Resultat:
1
WALLACE Matt
(ENG/-10//73/69/71/65//278) € 333,330
T2 KAYMER Martin (GER/-9//72/68/71/68//279) € 149,140
T2 KORHONEN Mikko (FIN/-9//71/72/69/67//279) € 149,140
T2 OLESEN Thorbjørn (DEN/-9//73/68/77/61//279) € 149,140

T2 KAYMER Martin (GER/-9//72/68/71/68//279) € 149,140
T12 Maximilian KIEFFER (GER/-5//71/69/71/72//283) € 31,650
T18 Nicolai VON DELLINGSHAUSEN (GER/-3//70/75/71/69//285) € 23,075
T59 Jonas KOLBING (GER/+4//74/72/72/74//292) € 5,500

T40 Matthias SCHWAB (AUT/Par//72/75/71/70//288) € 12,200
MISSED CUT:
Marcel SCHNEIDER, Stephan JAEGER, Marcel SIEM, Sebastian HEISELE, Florian FRITSCH, Alexander KNAPPE, Christian BRAEUNIG, Max SCHMITT, Hurly LONG (AM), Michael HIRMER (AM), Fin FLEE, Bernd RITTHAMMER, Sean EINHAUS, Max KRAMER, Heinrich ARKENAU, Julian KUNZENBACHER
Externe Videos: Highlights, Preview, News, Interviews, usw.
↵
Finalrunde Highlights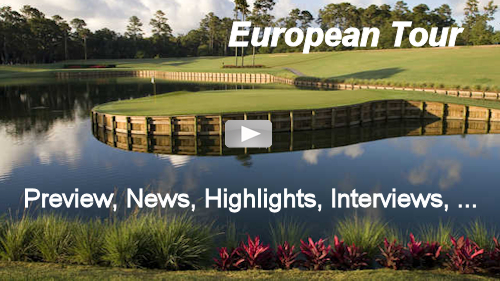 Externe Videos
©
by
European Tour
. Du verlässt die Golfswing4You Page.
Leaderboard der Race to Dubai-Wertung (RTD)
World Golf Ranking
LPGA TOUR:

Walmart NW Arkansas Championship Presented by P&G
Jun 22-24, 2018, Pinnacle Country Club, Rogers, AR
Purse: $2,000,000
Race to the CME Globe: 500 Points
Format: 54 holes | Par: 71 | Yardage: 6,331
Embed from Getty Images
Foto: Nasa Hataoka (Japan) zeigt uns die Trophäe nach dem Gewinn der Walmart NW Arkansas Championship Presented by P&G im Pinnacle Country Club am24. Juni 2018 in Rogers, Arkansas. (Photo by Drew Hallowell/Getty Images)
Mit diesem Gewinn ist die 19-jährige Japanerin
Nasa Hataoka
die Rolex First-Time Winnerin der LPGA Tour. Beste Deutsche mit ausgezeichneter Platzierung Sandra Gal als T3 und $81,783.00.
1
Nasa Hataoka
(JPS/-21//64/65/63//192) $300,000.00
2 Austin Ernst (USA/-15//65/68/65//198) $182,538.00
3T Ryann O'Toole (USA),
Sandra Gal (GER)
, Ally McDonald (USA), Brittany Altomare (USA), Lexi Thompson (USA) und Minjee Lee (KOR) alle -13//200

T3 Sandra GAL (GER/-13//66/68/66//200) €81,783.00
MISSED CUT: Caroline MASSON, Leticia RAS-ANDERICA
Externe Videos: Highlights, Preview, Features, Interviews, …
↵
Final Runde Highlights der Walmart Championship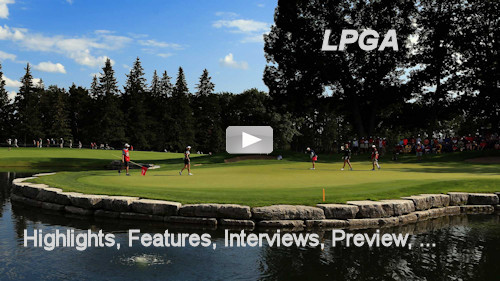 Externe videos
©
by
LPGA
. Du verlässt die Golfswing4you Page!
Leaderboard der Race to CME-Wertung