6. Dezember – 9. Dezember 2018
PGA TOUR:

QBE Shootout
Dec 7 – 9 , 2018, Tiburón GC, Naples, FL
Purse: $3,400,000
QBE Shootout ist ein Teammatch mit 12 Teams. Gespielt wird in der ersten Runde ein Scamble, in der zweiten ein Modified Alternate Shot und in der dritten Better Ball *). Als einzige Spielerin mit dabei Lexie Thompson mit Partner Tony Finau.
Kizzire/ Harman gewinnen das QBE Shootout 2018 mit 1 Schlag Vorsprung vor McDowell/ Grillo. Finau/Thompson werden Siebente mit -23//193.
Resultat:
1 Kizzire/ Harman (-30//59/66/61//186)
2 McDowell/ Grillo (-29//59/66/62//187)
*) The 12 highest-ranked available (really, willing) players from the prior season's final FedEx Cup points list get in the field, with another 10 special exemptions joining the field. Of those 10 exemptions, at least four must come from the top 40 of the PGA Tour's all-time money list. The defending champions are exempt, too.
First Round, Scramble – Each player hits a drive on every hole and the best drive is selected. Each player then plays a second shot from the spot where the selected drive lays, and the best second shot is selected. This process is repeated until the hole is completed.
Second Round, Modified Alternate Shot – Each player hits a drive on every hole and one drive is selected. The player whose drive is NOT selected hits the second shot, and they alternate shots until the ball is holed.
Final Round, Better Ball – Each player plays through every hole using his own ball. The player whose score is the lowest on each hole will be the team score for that hole.
There is no cut.
Video Zusammenfassung:
In der Finalrunde des 2018 QBE Shootout setzten Patton Kizzire und Brian Harman mit 11-unter 61 zu 30-unter für das Tournament und gewinnen mit einem Schlag vor dem Feld im Tiburon Golf Club.
Video
©
by
PGATOUR
.
Lexi Thompson/Tony Finau Highlights | Round 2 | QBE Shootout 2018
In the second round of the 2018 QBE Shootout, Lexi Thompson and Tony Finau carded a 5-under 67 to get to 16-under for the tournament and just three-strokes back heading into Sunday.
Embed video
©
by
PGATOUR
Leaderboard der FedExCup-Wertung
World Golf Ranking
EUROPEAN TOUR:
South African Open hosted by the City of Johannesburg
Dec 06 Dec 09, 2018, Randpark GC, Johannesburg, South Africa
Purse: ZAR17,500,000
× South African Open Full Leaderboard präsentiert von Golflive24


Embed from Getty Images
Louis Oosthuizen (South Africa) nach dem Gewinn der South African Open im Randpark Golf Club am 9. Dezember 2018 in Johannesburg, South Africa. (Photo by Stuart Franklin/Getty Images)
King Louis
Louis Oosthuizen
mit einem emotionalen, überlegenen Sieg bei der South African Open gesponsert von der City of Johannesburg. Von seinen 8 Toursiegen auf der European Tour war dies der vierte Heimsieg in Südafrika. Bester Deutscher Bernd Ritthammer auf T24.
Resultat:
1
OOSTHUIZEN Louis
(RSA/-18//62/70/67/67//266) € 174,417
2 LANGASQUE Romain (FRA/-12//69/68/69/66//272) € 121,046
T3 AIKEN Thomas (RSA), EASTON Bryce (RSA), SCHWARTZEL Charl (RSA) und WILSON Oliver (ENG) alle -10//274 € 55,021

T24 Ritthammer Bernd (GER/-6//67/69/69/73//278) € 11,059
T33 Schmitt Max (GER/-4//66/72/71/71//280) € 8,803
T59 Knappe Alexander (GER/+1//73/66/75/71//285) € 3,697
MISSED CUT Siem Marcel (GER/-1//66/75//141)
MISSED CUT Schneider Marcel (GER/Par//69/73//142)

MISSED CUT Wiegele Martin (AUT/-1//68/73//141)
MISSED CUT Wiesberger Bernd (AUT/Par//71/71//142)
Externe Videos: Highlights, Preview, News, Interviews, usw. ↵
Day 4 Highlights – SA Open hosted by the City of Johannesburg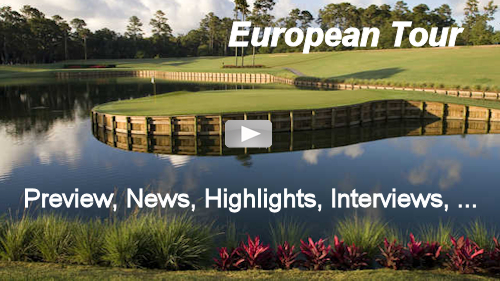 Externe Videos
©
by
European Tour
.
Leaderboard der Race to Dubai-Wertung (RTD)
World Golf Ranking
LPGA TOUR:

Die 2019 LPGA Tour Saison beginnt mit dem Diamond Resorts Tournament of Champions vom 17. – 20. Jänner 2019 im Four Seasons Golf and Sports Club in Lake Buena Vista, Florida, USA mit einem Preisgeld von $1,200,000.
Leaderboard der Race to CME-Wertung