22. Feber – 25. Feber 2018
PGA TOUR:

The Honda Classic
Feb 22 – 25, 2018, PGA National (Champion), Palm Beach Gardens, FL
Purse: $6,600,000 FedExCup Points: 500
Justin Thomas
eliminiert im PlayOff (Hole 18) Luke List und sichert sich die Honda Classic 2018.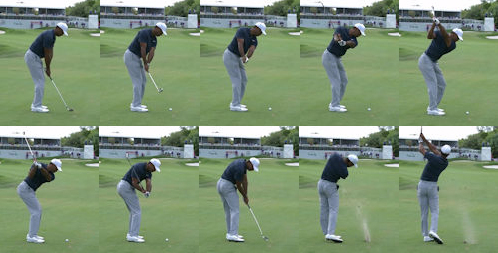 Swingsequenz aus untenstehendem Video: Tiger Woods ist BACK, Rang 12.
Stephan Jaeger und Bernd Wiesberger (desaströse 81!) schaffen den Cut nicht. Martin Kaymer mit Handgelenkproblemen, Alex Cejka mit Daumenproblemen out. Titelverteidiger Rickie Fowler verpasst den Cut.
Resultat:
1
Justin Thomas
(USA/-8//67/72/65/68//272)
2 Luke List (USA/-8//71/66/66/69//272)
3 Alex Noren (SWE/-7//66/75/65/67//273)
…
T12 Tiger Woods (USA/E//70/71/69/70//280)
Mit der 69 spielt Tiger Woods in Runde 3 sein bestes Score nach 917 Tagen.

WD Alex CEJKA (GER)
Tritt zur vierten Runde wegen Problem mit dem Daumen nicht mehr an.
MISSED CUT Stephan JAEGER (GER/15//79/76//155)
WD Martin KAYMER (GER/75)
Aufgrund von Beschwerden am rechten Handgelenk mußte Kaymer vom Turnier zurücktreten.

MISSED CUT Bernd WIESBERGER (AUT/16//75/81//156)
OWGR
→
53
| RtD
→
79
Justin Thomas' Highlights | Runde 4
In der Finalrunde geht Justin Thomas mit einer 68 auf 8 unter und erzwingt ein Playoff mit Luke List. Mit einem Birdie am ersten Extraloch holt er sich den achten PGA Tour Sieg.
Embed video
©
by
PGATOUR
Tiger Woods' Swing in Zeitlupe
Peter Kostis analysiert in der dritten Runde der Honda Classic 2018 Tiger Woods' Approach am 14. Loch.
Embed video
©
by
PGATOUR
Leaderboard der FedExCup-Wertung
World Golf Ranking
EUROPEAN TOUR:
Commercial Bank Qatar Masters
Feb 22 Feb 25, 2018, Doha GC, Doha, Qatar
Purse: $1,750,000

Resultat:
1 PEPPERELL, Eddie (ENG/-18//65/69/66/70//270)
2 FISHER, Oliver (ENG/-17//66/69/65/71//271)
3 KINHULT, Marcus (SWE/-16//68/69/67/68//272)
T8 Sebastian HEISELE (GER/-14//67/68/71/68//274)
T28 Marcel SIEM (GER/-10//73/66/68/71//278)
T70 Marcel SCHNEIDER (GER/-3//66/74/69/76//285)
MISSED CUT T79 Maximilian KIEFFER (GER/-3//70/71//141)
T61 Matthias SCHWAB (AUT/-4//70/70/74/70//284)
Externe Videos: Highlights, Preview, News, Interviews, usw. ↵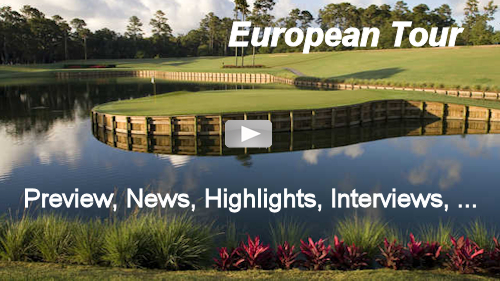 Externe Videos
©
by
European Tour
. Du verlässt die Golfswing4You Page.
Leaderboard der Race to Dubai-Wertung (RTD)
World Golf Ranking
LPGA TOUR:

Honda LPGA Thailand
Feb 22-25, 2018, Siam Country Club Pattaya, Chonburi, Thailand
Purse: $1,600,000
Race to the CME Globe: 500 Points
Format: 72 holes | Par: 72 | Yardage: 6,576
Diashow:
Embed from Getty Images
Jessica Korda gewinnt die Honda LPGA Thailand mit -25 vor Lexi Thompson.
Die deutschen Ladies auf den geteilten Rängen T42 und T49.
Resultat:
1
Jessica Korda
(USA/-25//66/62/68/67//263)
T2 Lexi Thompson (USA/-21//66/68/69/64//267)
Während der zweiten Runde der Honda LPGA Thailand hat sich Lexi Thompson eine Strafe von zwei Strafschlägen für den Verstoß gegen die Platzregel zugezogen, die besagt, dass Reklametafeln unbewegliche Hemmnisse sind.
T2 Moriya Jutanugarn (THA/-21//66/69/65/67//267)

T42 Sandra GAL (GER/-3//72/72/75/66//285)
T49 Caroline MASSON (GER/E//70/73/76/69//288)
Externe Videos: Highlights, Preview, Features, Interviews, …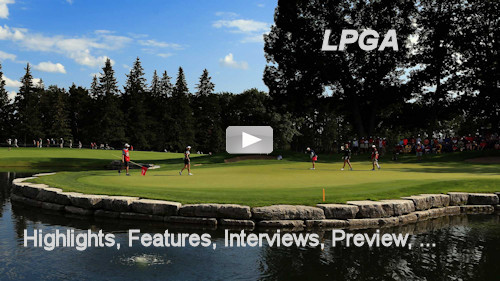 Externe videos
©
by
LPGA
. Du verlässt die Golfswing4you Page!
Leaderboard der Race to CME-Wertung