01. März – 04. März 2018
PGA TOUR und EUROPEAN TOUR:

World Golf Championships-Mexico Championship
Mar 1 – 4, 2018, Club de Golf Chapultepec, Mexico City, MEX
Purse: $ 10,000,000 FedExCup Points: 550
Embed from Getty Images
Mit 47 Jahren der älteste Spieler im Starterfeld
Phil Mickelson
besiegt am ersten Extraloch im PlayOff Justin Thomas, der sich am letzten Loch mit einem Eagle (Appreach aus 100 m zur 2) qualifizierte. Es ist PM's 43. Sieg auf der PGATOUR, nach fast 5 Jahren siegloser Turniere.
Resultat:
1
Phil Mickelson
(USA/-16//69/68/65/66//268)
2 Justin Thomas (USA/-16//72/70/62/64//268)
T3 Rafa Cabrera Bello (ESP/-15//66/67/69/67//269)
T3 Tyrrell Hatton (ENG/-15//70/68/64/67//269)

T30 Bernd WIESBERGER (AUT/-2//73/71/72/66//282) $80,929
OWGR
→
54
| RtD
→
37
Mit einer bogeyfreien und 5 Birdies Finalrunde konnte BW 20 Ränge gutmachen und belegte den geteilten 30. Rang (Preisgeld $80,929).
Phil Mickelson gewinnt die World Golf Championships-Mexico Championship 2018
Embed video
©
by
PGATOUR
Leaderboard der FedExCup-Wertung
World Golf Ranking
EUROPEAN TOUR:
Tshwane Open
Mar 01 Mar 04, 2018, Pretoria CC, Waterkloof, South Africa
Purse: ZAR15,000,000
Resultat:
1
COETZEE George
(RSA/-18//67/64/68/67//266) € 163,607
2 HORSFIELD Sam (ENG/-16//68/69/64/67//268) € 113,544
3 KORHONEN Mikko (FIN/-1//68/64/69/68//269) € 76,591
T48 Maximilian KIEFFER (GER/-3//67/71/76/67//281) € 4,748
MISSED CUT Bernd RITTHAMMER (GER/+3//71/74//145)
MISSED CUT Alexander KNAPPE (GER/+1//72/71//143)
MISSED CUT Marcel SCHNEIDER (GER/+6//74/74//148)
T29 Matthias SCHWAB (AUT/-5//68/72/71/68//279) € 8,372
OWGR

→

579 | RtD

→

188


Bestes Saisonergebnis nach einer 68 am Finaltag.
Externe Videos: Highlights, Preview, News, Interviews, usw. ↵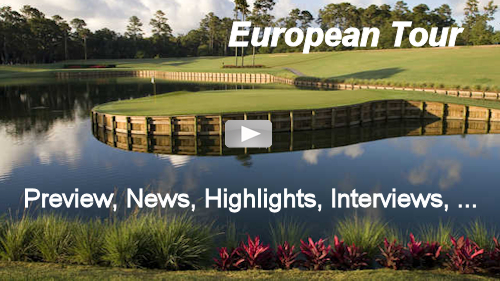 Externe Videos
©
by
European Tour
. Du verlässt die Golfswing4You Page.
Leaderboard der Race to Dubai-Wertung (RTD)
World Golf Ranking
LPGA TOUR:

HSBC Women's World Championship
01.-04.03., 2018, Sentosa Golf Club, Tanjong Course, Singapore
Purse: $1,500,000
Race to the CME Globe: 500 Points
Format: 72 holes | Par: 72 | Yardage: 6,718
Die 19-jährige Nelly Korda konnte das Turnier nicht gewinnen,
Michelle Wie
war um einen Schlag stärker.
Die deutschen Ladies: Caroline Masson spielt eine starke 63 und Rang 15, Sandra Gal mit -2 Rang T43.
Resultat:
1
Michelle Wie
(USA/-17//67/73/66/65//271)
T2 Jenny Shin (KOR), Brooke M. Henderson (CAN), Danielle Kang (USA) und Nelly Korda (USA) alle -16/272

15 Caroline MASSON (GER/-11//70/70/74/63//277)
T43 Sandra GAL (GER/-2//72/75/69/70//286)
Externe Videos: Highlights, Preview, Features, Interviews, …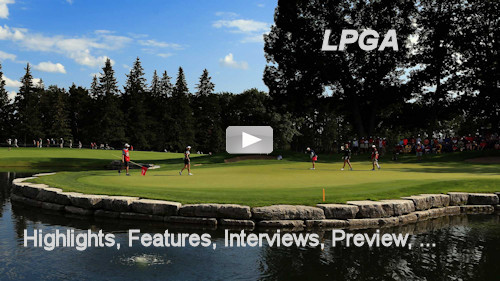 Externe videos
©
by
LPGA
. Du verlässt die Golfswing4you Page!
Leaderboard der Race to CME-Wertung