Leider ist es uns nicht möglich, die einbettbaren Videos von PGA.COM so zu skalieren, dass sie innerhalb der Seite im erforderlichen Format abgespielt werden können. Wir verlinken daher zur Originalseite (Vorteil: ein größeres Video-Format) und ersuchen Dich den Zurück Button zu verwenden, um auf unsere Golfswing4you-Page zurückzukehren. Danke!

1. How to get out of greenside bunkers

Allen Wronowski, PGA Director of Golf at Hillendale Country Club in Phoenix, Md., talks about greenside bunkers and gives some tips to improve your bunker game.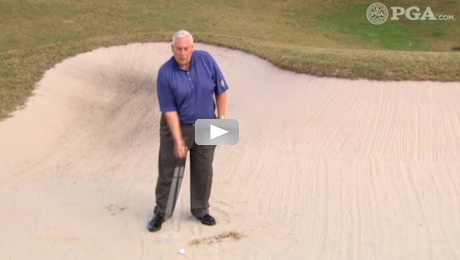 2. Longer greenside bunker shot
PGA Professional Bill Murchison instructs you on how to approach a longer greenside bunker shot.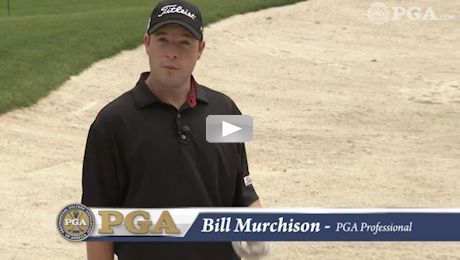 3. How to hit a flop shot out of a bunker
PGA Professional Mitch Lowe demonstrates how to use a flop shot to escape the bunker to a short-sided pin.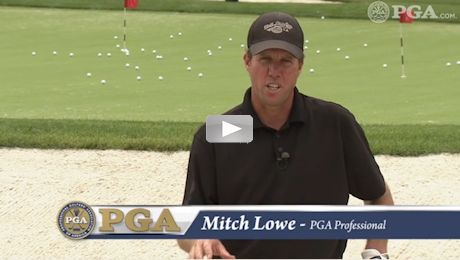 4. How to hit an uneven bunker shot
Ron Philo, PGA Director of Instruction at Ron Philo's School of Golf, talks about how get the best result from a shot out of an uneven bunker lie. Philo demonstrates how he goes about finding a stable position to swing from, setting up the stance, choking up on the club and making the proper swing.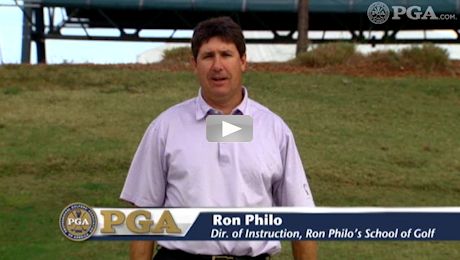 5. Fairway Bunker Shots
PGA Professional Michael Breed hits Hazeltine National Golf Club to give you some helpful tips on the best ways to get out of those dreaded fairway bunkers.