Wisdom in Golf by Shawn Clement, PGA Pro
Wisdom in Golf is a comprehensive golf instruction channel for golfers that are serious about improving their game. This channel is the fastest and most effective way to improve your game.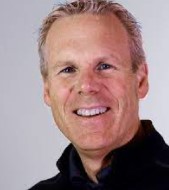 Shawn Clement, Canadian PGA Pro Class A

schreibt über sich selbst: "For those of you who do not know yet who I am, please consult my bio and know that I am a lifer in Golf and was put on this planet to help people enjoy a game that is so profound on so many levels. Golf can be played so easily with the right focus and can be so incredibly frustrating and elusive when you are focused on the wrong task."

Einige im Youtube Golf Channel Shawn Clement Wisdom Golf präsentierte Videos möchten wir Dir hier vorstellen. Dieser Kanal hat derzeit (Mai 2021) 140.000 Abonnenten, über 50,000.000 Aufrufe und bringt fast jede Woche neue Videos, teilweise mit Untertitel.
Weitere Golfseiten https://wisdomingolfpremium.com, https://wisdomingolf.com

1. DON'T HIT THE BALL! #1 THING NOT TO DO

A 15 minute lesson of brilliance without telling anyone to manipulate a single body part other than how to grip the club.


Embed video
©
by
Youtube/Wisdom in Golf by Shawn Clement
2. SHE BUSTS HER DRIVER 301 YARDS 😱💪HOW HITTING UP ON DRIVER GETS YOU 50 TO 80 YARDS!
IN THIS INCREDIBLE VIDEO, we show you the SIGNIFICANT DIFFERENCE between what hitting down vs hitting up on the driver does; which absolutely confirms why Kyle Berkshire went from 5th in the world in long drive competitions to WORLD CHAMPION. Savy has this 7 to 9 degree positive or upward angle of attack and you will see in this video, just the difference of 4 degrees can affect the outcome by over 50 to 80 yards!!
Embed video
©
by
Youtube/Wisdom in Golf by Shawn Clement
3. BLAST A SAND BAG OUT ONTO THE GREEN-BEST WAY TO DELIVER A SAND SHOT IN GOLF!
WE ARE NOT KIDDING!! YOU WILL NOT BELIEVE THE SIMPLICITY AND THE CLARITY!! As easy as spraying water at someone in the pool or raking a sand bunker with the sole of the sand wedge. ENJOY!!
Embed video
©
by
Youtube/Wisdom in Golf by Shawn Clement
4. HIPS TURN IN SHORT GAME TOO!! WAY MORE PRECISE!! GOLF WRX
Having issues with short game and trying to keep everything still? Stop wasting time on being careful and manipulative with your club as your wiring and anatomy are not properly designed for this kind of doing. You are a gravity genius and when you tap into using the weight of the limbs and club as a unit to perform the right task, MAGIC HAPPENS!! Listen very closely to the following wisdom; you will be happy you did!!
Embed video
©
by
Youtube/Wisdom in Golf by Shawn Clement
5. PUMMEL THE GOLF BALL WITH THIS SIMPLE VISUAL! Irons-hybrids and DRIVER!
Einfach nach etwas schlagen!! Just AMAZING what a powerful visual can do to your golf swing! This one is easy to produce and very inexpensive! It allows the mind to see THROUGH THE BALL and into the direction you want to send the golf ball which brings out the best in your golf swing. We show you how well this works with irons, hybrids, and fairway woods, and yes, THE DRIVER!
Embed video
©
by
Youtube/Wisdom in Golf by Shawn Clement
6. STOP OVER SWING and OVER THE TOP WITH DRIVER
This EYE OPENING VIDEO will enlighten you as to how easy it is for you to get there! We will show you how your body is perfectly designed to maintain its structure through a proper focus on a simple task! Learn how to maintain the proper tilt angle or side bend in your swing to never overswing again and bonus; you will become more consistent!
Embed video
©
by
Youtube/Wisdom in Golf by Shawn Clement