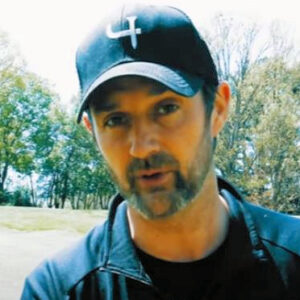 Alex Fortey is a Entrepreneur, Owner of The Art of Simple Golf, Performance Coach, Strategic Business Consulting, Digital start-ups, and so on

If you are serious about playing the most enjoyable, simplest, confident and best golf you can, the Lessons with Alex Fortey in person may be what you are looking for.
First off…https://theartofsimplegolf.com/free to get a great simple series for a simple golf game you can trust.You will know why, why you hit that good shot and why.
The Art of Simple Golf Rules:
We will not talk about how obsessing over golf swing positions will ruin your game…
We don't need to remind you that golf instruction is a overcomplicated sport.
We will not mention the thousands of hours we have spent teaching people to "unlearn" their robotic swing.
We will only show you the simple ways to make this game better. For you to enjoy, again.
Golf wins in the complication department. No other sport boasts the amount of gadgets, swing fixes, variations of balls, clubs, tees, courses, not to mention weather!, however, it is not as difficult as you have been led to believe.

Alle Videos auf dieser Seite sind veröffentliche Videos auf Youtube und zwar auf The Art of Simple Golf. Copyright © liegt ausschliesslich bei The Art of Simple Golf



1. This Backswing Technique is so Easy you'll be shocked

Alex Fortey from the Art of Simple Golf gives you a simple golf tip to improve your golf swing if you are beginner, or wanting a good easy golf swing for seniors or just wanting to hit consistent irons and drives with an effortless power golf swing. It's similar to what Leadbetter Coined the A Swing from what I have seen on that… However this lesson and simple golf swing technique but it's focus is more effortless and flowing. Hence why its easier and good for a senior golf swing or a beginner or someone that does not play much.


Copyright
©
by
The Art of Simple Golf
2. Short Backswing | It's EASY to OPTIMIZE Your Golf Swing
A Short backswing does not have to be an issue, in fact it can be a benefit to your golf swing and if you use the right technique, you can have an effortless golf swing for power and consistency.
Having a short backswing is often seen as a bad thing for a golf swing and often times people wanting to get more power and distances, think they need to swing longer. Not true. Just look at Tony Finau golf swing.
One of most powerful, yes he is a PGA tour player and not a senior golfer but if you do a short backswing correctly, you will have good consistency and power with the simple golf moves through the ball.
Copyright
©
by
The Art of Simple Golf
3. Don't Turn Your Shoulders In The Golf Swing
Shoulder turn in the golf swing is one of the most misunderstood elements of the golf swing and indeed golf swing. So why do I say don't turn your shoulders in the golf swing?
Well too much rotation and focus on turning effects the tilts of the backswing causing a myriad of errors. If you want more effortless power golf swing and a consistent backswing, you need to have a short golf swing that is efficient and still delivers the power and feels you can do no matter if you are a senior golf swing or a seasoned pro. Consistency and simplicity are the keys. So try this, don't turn shoulders in golf swing and learn why turn in the golf swing is bad along with too much rotation in backswing.
You can have a simple short golf swing for senior golf swing when you have the feel of
wind up your core don't turn shoulders in golf swing.
Copyright
©
by
The Art of Simple Golf
4. STOP Rotating the Hips Wrong in Golf Swing
This feel will change your game especially for older golfers who resist or turn their hips too much during the swing but with a simple move on back and down swing it's easy. In this video, we'll show you how to rotate the hips correctly so you can hit the ball further and straighter.
Copyright
©
by
The Art of Simple Golf
5. Effortless and Powerful Golf Swing release technique
Golf swing release lesson for an easy golf tip to improve your golf swing release. This is Golf. Simplified. Now take your golf swing and fall into the downswing with the whip crack and use Magic For An Effortless Golf Swing You're Not Using But Should! Tommy Fleetwood keeps very straight arms in his gold swing back and through the wrist just slightly sort of hinge. He doesn't really consciously do anything with them. And I've got a lesson on that, which you can check out here; We are using momentum foot pressure, the weights of the body, getting the core through a perfect example of this is Tommy Fleetwood. Now I'm not expecting you to go and swing like him, but he does it very well. His swing is shorter and it's efficient with effortless golf swing power?
Copyright
©
by
The Art of Simple Golf
6. 3 Simple Steps For Effortless Golf Swing Consistency
Effortless golf swing that is also a consistent golf swing must be a reliable one. A Simple golf swing. A golf swing that you can use for many years to come playing, getting a better golf swing and score results. See this video on Core backswing, arms dropping in downswing and getting through to a full golf swing with balance and power. It's as simple with swing 3 steps
Step 1
Core backswing
rotation is key
Step 2 Downswing simple feel of
arms dropping
Step 3
Core through impact
and golf swing release
Copyright
©
by
The Art of Simple Golf
7. This Easy Golf Swing Technique is Ideal for Older Golfers
This backswing and release drill for your golf swing is so easy you'll be shocked at the difference it makes and how much it helps your golf swing consistency and indeed swing speed.
This simple training will improve your golf swing and make it feel effortless. Watch this video to learn more and get the Simple Tips For An Effortless Golf SwingThe L to L drill is an expansion of the 9:00 swing drill. It's intended to help you feel the proper hinging of your wrists and positions of the club in a half length swing.
This backswing and release drill for your golf swing is so easy you'll be shocked at the difference it makes and how much it helps your golf swing consistency and indeed swing speed. But the key is a good sequence and having your golf swing feel more effortless because it is more natural.
Copyright
©
by
The Art of Simple Golf
8. EVERY GOLFER Can use Jon Rahm's Downswing Transition Golf Move
Downswing and transition for effortless golf swing power and consistency Like Jon Rahm, The U.S Open champion has a key move that the best golfers do and it's an easy transition golf swing move.
In this video, we're going to show you a downswing transition golf move that EVERY GOLFER can do to increase their speed and effortless power during their golf swing.
This golf swing transition move is simple and easy to do, and will help you increase your speed and power while you're golfing. If you're looking to add a little extra speed and power to your golf swing, then watch this video and learn how to do the downswing transition golf move!
If you are wondering how to start a golf downswing, this will help you a lot. If you want more golf swing speed even with a golf swing for seniors you can too especially with a short backswing.
He has a short backswing and produces fast swing speeds. You can to even if you are a senior golf, with the right golf swing sequence and transition that is through the ball rather than at it, your will be less focussed on backswing positions and more on the downswing and golf swing release.
So if if you want to hit consistent irons shots and increase golf swing speed, this simple move with the feet will transform your swing.
The key move after you have done an efficient short backswing and wind up the core, with flow.
Copyright
©
by
The Art of Simple Golf
9. The Golf Swing Simplified With This Home Drill – Swing Natural Like Baseball
Success leaves clues and there are clues all around us in everyday life and in other sports to show you how to play simple, enjoyable free swinging golf.
All you need to do is learn how to throw, or watch what any kid does when asked to hit a baseball or throw a baseball.
Picture skimming a stone or whacking a piñata… or like you see in the video below; swinging a baseball bat at a branch!
That is the kinaesthetic feeling you need to replicate.
Improve your golf game, swing and performance with our expert coaches, golf tips and golf lessons to improve you and your game physically, technically.
We help you increase swing speed, improve consistent golf swing and provide you great golf tips and practice drills to help you play better and effortless golf.
Golf fitness golf training and off the cuff mental strategies for golf performance and athletic thinking
https://www.facebook.com/athleticgolf…
Copyright
©
by
The Art of Simple Golf
10.Langer Wins Using SIMPLE Golf Swing
LANGER LONGEVITY SWING SECRETS
Bernhard Langer has a simple golf swing that has lasted 4 decades of winning Champions tour, Senior golf majors, and Masters winner.
Why Langers Swing is SO Good for longevity and performance?
The Langers Swing is also beneficial for golfers looking to improve their longevity and performance on the course. The efficient body rotation allows you to move your body in a way that is both efficient and effective. This reduces the risk of injury and allows you to swing the club with greater
His longevity is something all golfers should be learning from.
The break down of his swing and giving simple tweaks you can use in your own game will be key for better golf as you get older.
Arnold Palmer, Jack Nicklaus and Tiger Woods are all household names when it comes to golf. However, there is one name that is often overlooked in the conversation: Bernie Langer. Langer is a professional golfer who has been winning on the PGA tour for more than four decades. What makes Langer's success so special is that he has done it with a very simple golf swing.
So, why does Langer keep on winning with his simple golf swing? The answer lies in the fact that he has perfected a few basic fundamentals that all golfers should strive to emulate.
First, Langer keeps his setup and swing consistent. He maintains a good posture and makes sure that his feet, hips and shoulders are in alignment throughout the swing. This helps him to create a consistent swing plane and make solid contact with the ball.
Second, Langer uses a smooth tempo in his swing. His backswing and downswing are both seamless and he doesn't try to force the ball to go farther. This helps him to maintain accuracy and control of his shots.
/center>
Copyright

©

by The Art of Simple Golf