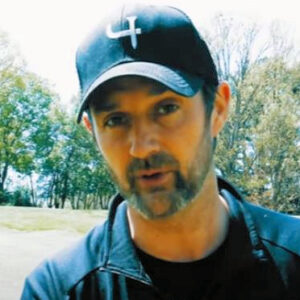 Alex Fortey is a Entrepreneur, Owner of The Art of Simple Golf, Performance Coach, Strategic Business Consulting, Digital start-ups, and so on

If you are serious about playing the most enjoyable, simplest, confident and best golf you can, the Lessons with Alex Fortey in person may be what you are looking for.
First off…https://theartofsimplegolf.com/free to get a great simple series for a simple golf game you can trust.You will know why, why you hit that good shot and why.
The Art of Simple Golf Rules:
We will not talk about how obsessing over golf swing positions will ruin your game…
We don't need to remind you that golf instruction is a overcomplicated sport.
We will not mention the thousands of hours we have spent teaching people to "unlearn" their robotic swing.
We will only show you the simple ways to make this game better. For you to enjoy, again.
Golf wins in the complication department. No other sport boasts the amount of gadgets, swing fixes, variations of balls, clubs, tees, courses, not to mention weather!, however, it is not as difficult as you have been led to believe.

Alle Videos auf dieser Seite sind veröffentliche Videos auf Youtube und zwar auf The Art of Simple Golf. Copyright © liegt ausschliesslich bei The Art of Simple Golf



1. The WRONG Golf Swing and the effortless golf swing

Best golf swing for seniors and an Effortless golf swing choices to find the the best senior golf swing and effortless golf swing that is suited to you and your body is such an overlooked factor in the golf swing for seniors. Hit It LONGER As You Get OLDER. There is not one way to have an effortless golf swing as you get older but if you chase the wrong rabbit, you will lose distance and your swing speed will slow down as well as have poor consistency. It's all dependent on the flexibility you have or don't have and where your limitations may be.
Having golf swing rotation on the backswing is one way to do it. Allowing the arms to swing with freedom and making adjustment in the set up to allow hip rotation and a bigger backswing without restriction.
But the problem is, it can be harder to make a golf swing transition if you lack speed and mobility so you can't fire the hips or get open in your golf swing sequence. This is a common problem for older and senior golfers, in fact it's a challenge for many amateur club golfers no matter the age.
The alternative is a short golf swing that is efficient and requires less flexibility and timing.
Short backswing with steeper and shallowing but the the key is a pre set open stance.
This makes it easier to make a through swing with less restriction.
The best senior and effortless golf swing
1:45 golf swing for seniors option 1 for ratation in backswing
5:50 How to get a bigger backswing with more power and less effort
7:30 Short golf swing for power
9:00 How to have an effortless golf swing


Copyright
©
by
The Art of Simple Golf
2. What Nobody Tells You About Chipping Onto The Green
Chip Shots are Much EASIER when you know what club to use and when. Get good at chip shots around the green and you will lower your scores faster than you can say up and down. Bump and run vs wedge. Chip Shots are Much EASIER with this Technique.
Are you looking to improve your golf game? One of the most important aspects of the game is chipping around the greens.
In this video, I'm going to show you the best way to chip a golf ball around the green.
There are two main ways to do this: the bump and run chip shot and the basic chip shot. And I display the easiest way to hit chip shots closer in various situations around the green using either an 8 iron or a wedge. I'll show you both methods and let you decide which one is best for you.
We also cover in this golf lesson why using an 8 iron to chip with might be better than using a 7 iron vs a wedge chipping technique.
In this video, I offer golf tips that will help you chip with more confidence and get closer to the hole.


Copyright
©
by
The Art of Simple Golf
3. This Hybrid Shot Technique Is SO reliable you won't Believe it
How to hit a golf hybrid with more power and consistency, even when your swing speed is slowing down due to age. Hit hybrids better with an easy technique. We'll start with a few tips on improving your setup and stance, and then move on to some drills to help you get the best out of your swing. We'll finish off by showing you how to hit hybrids with more power, control, and accuracy. This will help you hit longer and straighter shots, even with a slower swing speed. So, if you're looking for a way to get more out of your golf game as you get older, then this video is for you.
Copyright
©
by
The Art of Simple Golf
4. Golf Putting Simplified: Learn How to Putt with These 3 Easy Steps
Golf made simple with 3 steps to hole more putts and have a reliable putting technique for every golfer. You too can putt as well as Cameron Smith and this simple lesson you can use today. Any golfer can have a good putting stroke with these 3 simple steps because every golfer putts better with these easy putting tips.
I was never that good on the greens. I only wish I had know this when I was really trying to get good. Things would have looked a lot differently. In this video, we're going to show you how to putt like a pro. If you're new to golf or unsure of how to putt, this video is for you! We'll start by teaching you the 3 easy steps to putting, and then we'll show you how to putt like a pro. By the end, you'll be putting like a pro and hole more putts in less time! So don't miss out, and enrol in our courses today!


Copyright
©
by
The Art of Simple Golf
5. Easy Pitching Technique Especially For Older Golfers
Golf pitching technique that's ideal for older players and senior golfers too. Get backspin and control with your short game and you will score with better golf. If you're over 50 years old and you're looking to improve your golf game, then you're in luck! I'm here to teach you an easy pitching technique that will help you improve your game fast.
In this pitching lesson, I'll show you how to use a slow pivot to get more distance on your pitches. This easy pitching technique is perfect for older golfers who want to improve their game without having to spend a lot of time and effort on their swings.
After watching this video, you'll be able to improve your golf game quickly and easily!


Copyright
©
by
The Art of Simple Golf
6. Chip Shots Around The Green Are Easy When You Know This
The BEST SIMPLE Chipping Tips All Golfers Must Know Chipping tips that too many golfers ignore that hurts consistency and confidence. Watch this simple golf lesson for chipping technique and you will see results. If you are a struggling golfer you need to make golf simple and the the short game and chipping is no exception.
We cover in this simple golf lesson for chip shots around the green.
Simple set up for consistency
Angle of attack for spin and control in your chip shots
Tempo in chipping
Distance control
So we need to understand that the technique to make a consistent shot has to be more shallow. I want you to find a tempo that is smooth because the bad shots often happen because we are trying to panic almost or hit it a bit too hard or swing too long and stop. We want to try and have an even smooth movement, the same sort of distance back and through. That's not like a perfect science, but that's the goal I want you to have and to find a nice tempo.


Copyright
©
by
The Art of Simple Golf
7. This Bunker Shot Technique is SO EASY You'll be Shocked
The easiest bunker technique that helps control the distance and gives you confidence with bunker shots around the green. This simple bunker lesson allows you to forget about the fear and pay attention to send the sand. For distance control and the correct bunker technique without complication
Copyright
©
by
The Art of Simple Golf
8. You Will SPLASH OUT With Confidence With These Simple Bunker Shot Tips
How to play bunker shots with confidence and get out of sand traps with 3 simple golf tips. Bunkers shots can make or break your golf game. It does need to be complicated or confusing. Today we are going to dive into how simple bunker shot tips to give you a little more confidence in your bunker shot game.
Fight that sand trap and beat the bunkers!
Make these 3 adjustments to your bunker shot technique and see the results in consistency.
TIMESTAMPS
1:20 The butterfly grip
3:15 How to set up to a bunker shot
5:00 Ball position for bunker shot around the green
7:12 How to control distance from bunker
8:30 simple bunker shot technique.
Copyright
©
by
The Art of Simple Golf
9. Don't Hit Down in the Golf Swing
To Improve your golf swing you must stop HITTING the golf ball. It can lead to a drastically reduced golf swing speed and accuracy.
Fortunately, there is a simple drill you can do at home to help you stop pushing the golf ball, and finally improve your golf swing.
The first step to improving your golf swing is to understand why it is important to develop the feeling of pushing the golf ball. When you push a golf ball, your arms and body move in sequence. This results in a more powerful golf swing and a lack of control.
Once you have a better understanding of why pushing the golf ball is good for your golf swing, it is time to practice the drill. Begin by taking your golf stance and grip. Now, rather than hitting the golf ball, focus on pushing it. Start by taking your club back slowly, feeling the club face and your wrists close to your body. As you swing the club through, feel your arms and body move in unison, rather than pushing the club forward.
Copyright
©
by
The Art of Simple Golf
10. Avoid This Golf Swing DESTROYER And Get Pro Level Strikes
Golf swing mistake that 80% of golfers make when they try to Strike Irons pure. But these simple golf tips to help you avoid the common iron swing killer that is trying to hit inconsistent irons by hitting down on the ball too much.
You don't want to hit behind the golf ball and we want to ideally get what's called ball then turf but too many golfers do it too much at impact. Causing many poor shots and lack of distance.
So we need to have a golf swing that works to get the strike irons pure feel that is good for a senior golf swing, or a beginner golf swing, likewise a scratch golfer or tips from the pros will help hit irons better.
So let's get to the simple golf tips and golf drills for irons to strike irons pure and to stop hitting AT the ball too much.
Copyright
©
by
The Art of Simple Golf